100% All-Natural Australian Wool Filled Comforter (300 GSM, Regular Fill)
Regular price
$395.98 USD
Regular price
Sale price
$395.98 USD
Unit price
per
Sale
Sold out
All-natural Australian Wool

AUSTRALIAN WOOL FILLING: 100% Fine Aussie Wool filling that adheres to strict regulations given by the country to give you the safest best wool. All-Natural wool helps better wick away moisture to regulate temperature since it's not treated with any toxic chemicals and retains its natural fibers. 100% ANIMAL CRUELTY-FREE.
100% ORGANIC COTTON COVERING:

 This Australian wool filled comforter is all natural and c

overed with an all-organic cotton sateen cover for a luxurious look. Not treated with any chemicals to retain its original cotton fiber quality for a soft feel and a more durable cover.
HYPOALLERGENIC:

 This wool comforter is n

aturally resistant to dust mites, mold and mildew. Plus, it's natural fire resistant without the use of flame retardants. Other cheap and heavily chemical treated conventional wool comforters trap heat and the chemicals on them can seriously irritate the skin. 
350 THREAD COUNT: This wool comforter is woven with a higher thread count than our competitors to offer a softer bed comforter. Plus, adding a silky feel and luxurious look with our organic cotton sateen cover.
EASY-CARE: Corner Ties (loop corners), designed to anchor to duvet cover and prevent shifting or bunching up. Machine washable for easy care, Wash cold; Dry delicate cycle. Regular Fill, 300 GSM.
Check our blog Why Use a Natural Wool Comforter?
Sizes
Share
Return Policy

Exchange Policy
If you wish to exchange or upgrade to other products of the same value or higher value, please contact us within 30 days of receiving your product. For exchanges, we will cover the cost of return shipping as well as the shipping cost of the new item. You are eligible for one free exchange only. For a higher value upgrade, you will need to cover the price difference.

Your happiness and satisfaction are of the utmost importance to us. If you are in any way dissatisfied with our product, Organic Textiles gives all customers the chance to return their product.

We have a 30 day return policy, which means you have 30 days after receiving your item to request a return. To be eligible for a return, The return item must be NEW, or close to new like condition. We do not accept back USED or WASHED ITEMS. We do not accept returns after 30 days from the purchase date.

If returned damaged/stained/used/washed we will charge customer a fee accordingly.
The refund will be the item price minus any additional fees (if applicable).
Refused Delivery: If the customer refuses the delivery, the customer will be charged.

https://www.organictextiles.com/pages/return-exchange-policy
Care instructions

HOW TO WASH: When washing your comforter avoid any loaders that would slowly flip the product. Use a large washing machine, preferably with 50-pound capacity or more. Manually set your machine to SOAK and to MEDIUM/ HIGH-SPEED SPINNING. Pay attention while washing and stop in the soak and rinse and skip any slow speed spins.
1. Settings – Choose the most delicate cycle. Your machine will either say "hand wash or "gentle"
2. Soak – Fill your machine with warm water and add biodegradable detergent or wool wash. Place your comforter in and slowly push it down to let the water soak in.
3. Skip all slow spinning cycles – Set your machine to medium/high speed. This will allow the spinning to take out the water out.
4. DO NOT USE DRY MACHINE – Hand-dry / line-dry in a warm place. After the comforter is completely dry, use a dryer to fluff it up. Remember a comforter is a heavy item and appears to be dry even though the inner layers can be wet. For this reason, allow extended drying time.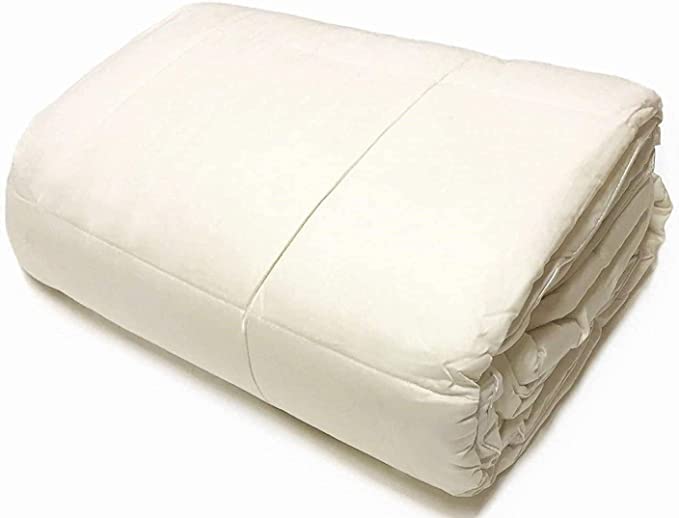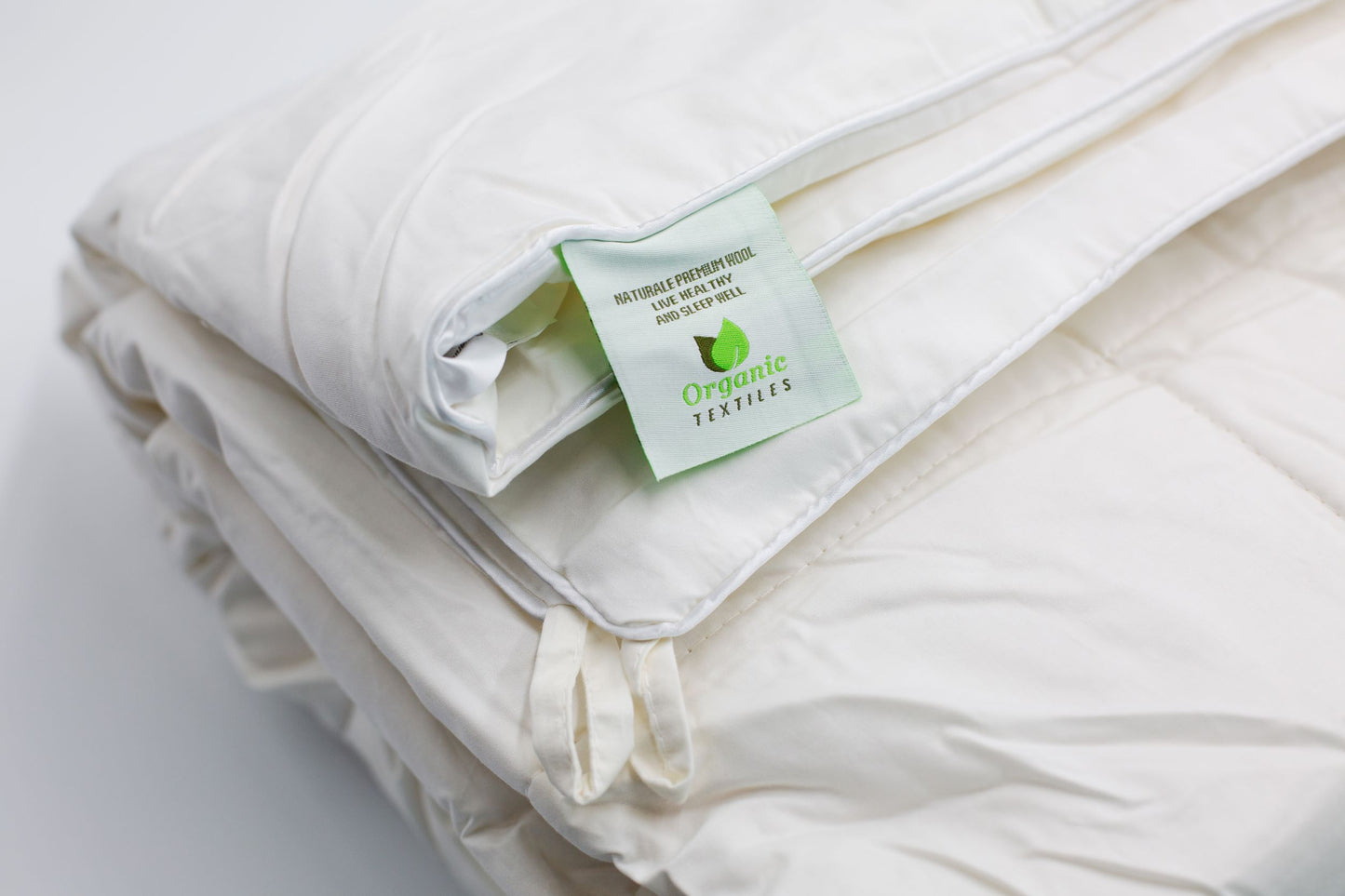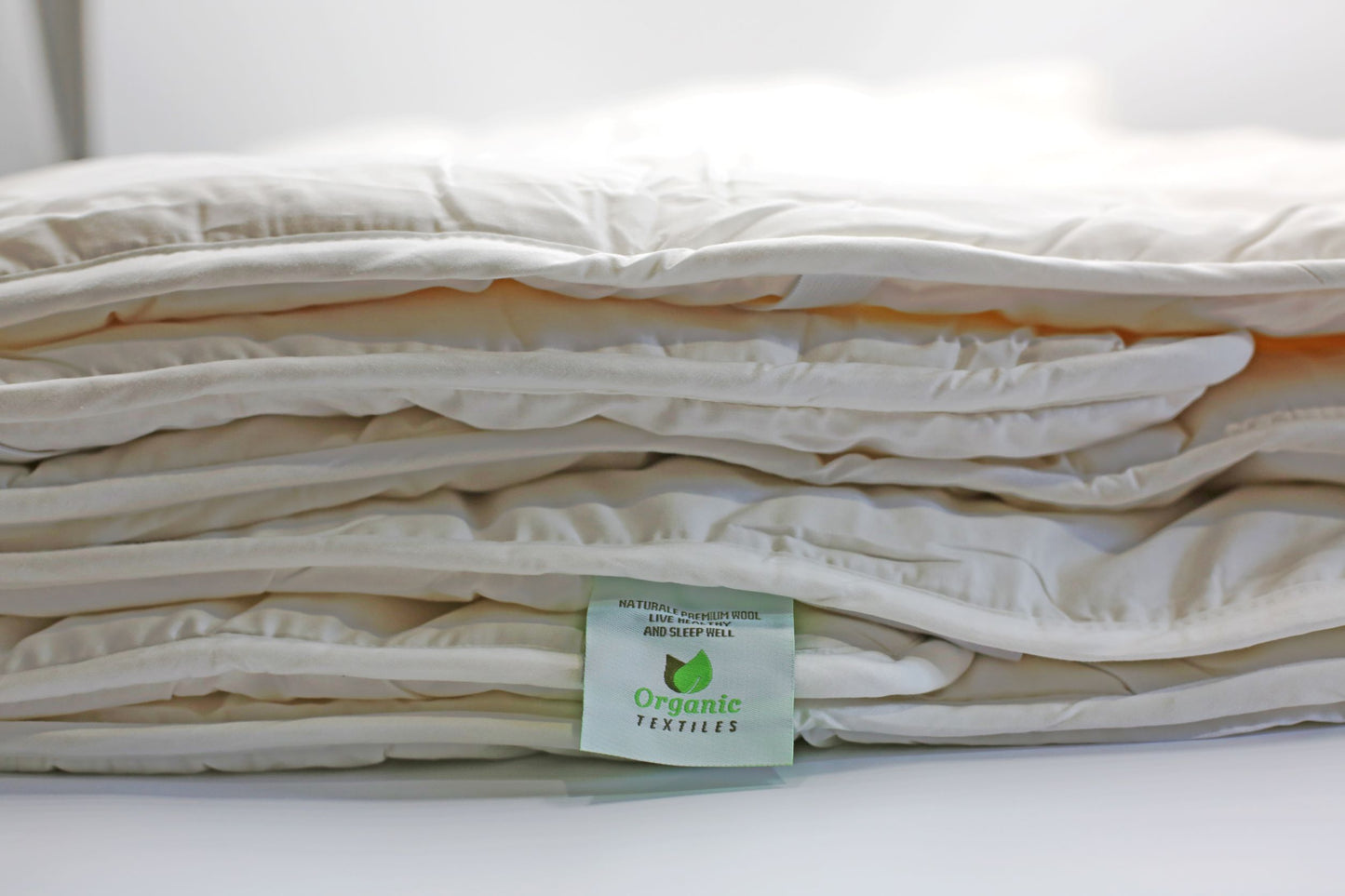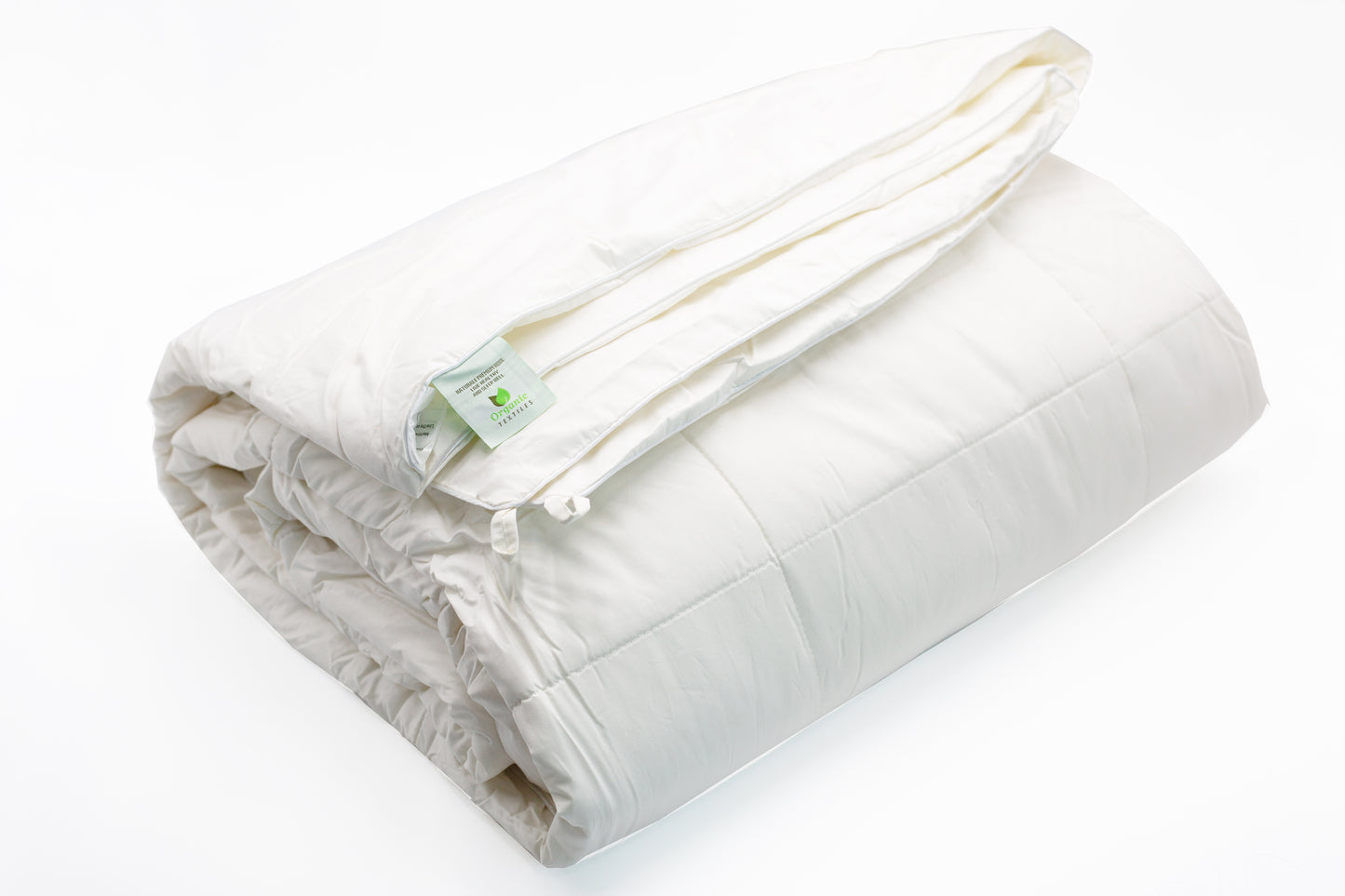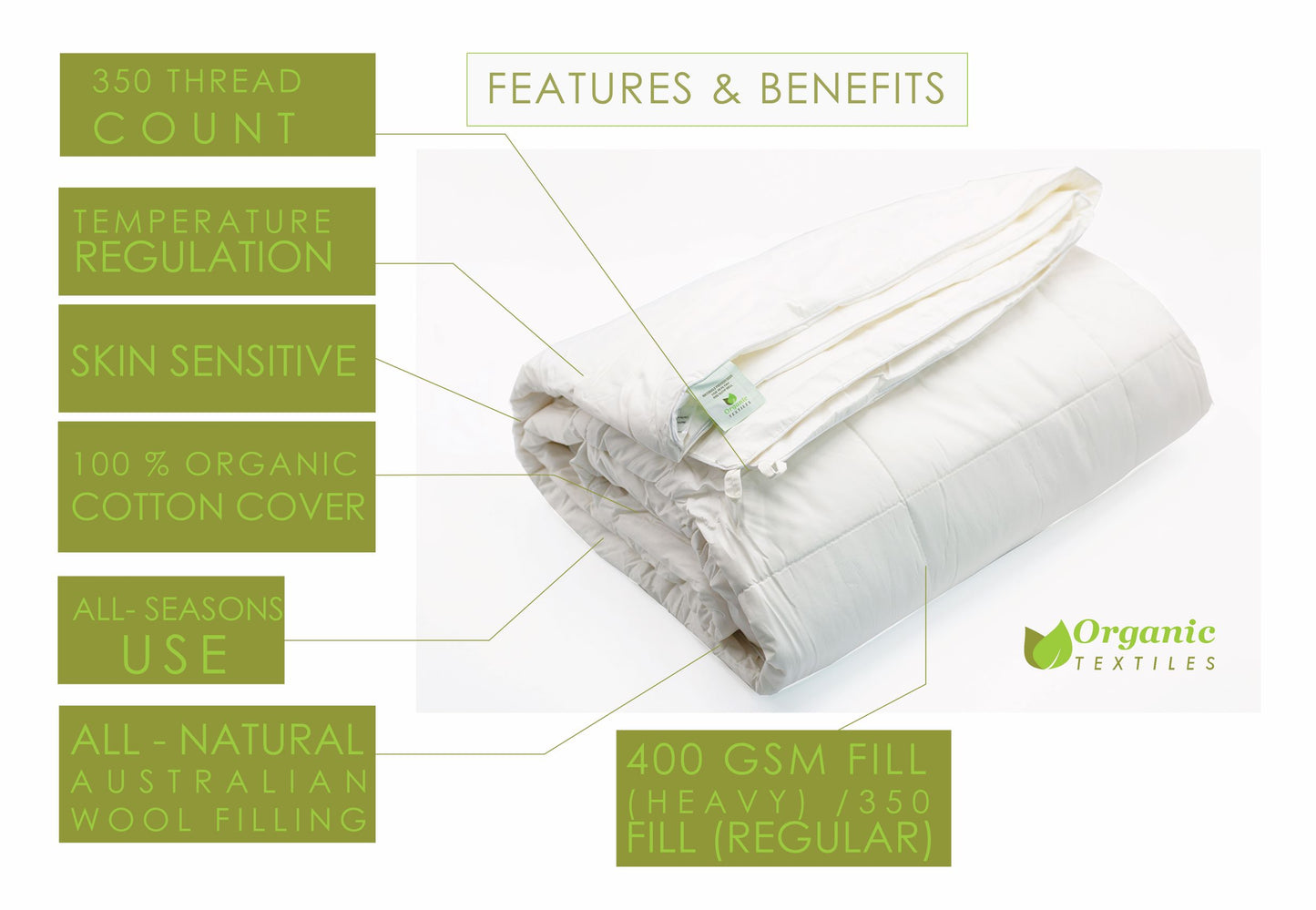 Live healthy, Sleep well.
We strive to provide our customers with Home Bedding products they can trust, while taking part in creating a Cleaner & Safer Environment for everyone.