Natural Wool Crib Mattress Pad - Soft and Safe for Babies
Regular price
$139.97 USD
Regular price
Sale price
$139.97 USD
Unit price
per
Sale
Sold out
Our natural wool crib mattress pad - the perfect solution for keeping your baby comfortable and cool during those hot summer nights! Made with 100% natural wool fibers, our crib pad is hypoallergenic, soft, and safe for your baby's delicate skin.
Benefits of Natural Wool Crib Mattress Pad

100% natural wool fibers provide exceptional comfort and cushioning for your baby's restful sleep.
Hypoallergenic and safe for babies with sensitive skin or allergies.
Breathable and moisture-wicking, which helps to regulate temperature and keep your baby cool and comfortable.
Easy to clean and maintain, follow our care instructions for hassle-free cleaning.
Fits snugly over standard-size crib mattresses and secured in place with elastic straps or ties.
Baffle-Box stitching prevents filling from shifting around.
Made with natural and sustainable materials, helping you to reduce your carbon footprint and protect the environment.
Investing in a natural wool crib mattress pad is one of the best things you can do for your baby's comfort and health. Order your natural wool crib mattress pad today and give your baby the gift of a restful, comfortable sleep!
Sizes 
Crib (28x52)

Porta-Crib (26 x38)

Bassinet / Cradle (18x36)

Mini-Sleeper (18x31)
Share
Return Policy

Your happiness and satisfaction are of the utmost importance to us. If you are in any way dissatisfied with our product, Organic Textiles gives all customers the chance to return their product.

We have a 30 day return policy, which means you have 30 days after receiving your item to request a return. To be eligible for a return, The return item must be NEW, or close to new like condition. We do not accept back WASHED ITEMS. We do not accept returns after 30 days from the purchase date.

If returned damaged/stained/used/washed we will charge customer a fee accordingly.
The refund will be the item price minus any additional fees (if applicable).
Refused Delivery: If the customer refuses the delivery, the customer will be charged.

https://www.organictextiles.com/pages/return-exchange-policy
Care instructions

Care Instructions:
Machine Washing
• Pre-wash your natural linens before first use.
• Separate linens from other items in the wash - especially polyester which tends to create pilling, and items with heavy zippers, which can damage the fabric
• Do not overload the washing machine, as it can break down fibers from excessive abrasion and agitation
• Wash in cold water (or warm water if more unclean) with non-chlorine bleach detergent on a gentle cycle with a cold water rinse.
Detergent
• Use a mild, non-alkaline liquid detergent without added bleach or whiteners
• Do not pour detergent directly on linens. Instead, add it to the water as the wash tub fills or dilute with water, then add linens
• Unless linens are very dirty, only use half the recommended amount of detergent
Bleaching
• Do not use chlorine bleach - it can weaken fibers and cause them to yellow prematurely
• Use oxygen-based bleach for white fabrics (if necessary).
Drying
• Line drying is recommended.
• Shake out damp linens before placing them in the dryer - tumble dry on low heat until slightly damp.
• Never use a high heat setting or over dry; this will weaken the fibers, leading to shrinkage and shorten the life of linens.
• Remove from dryer when still slightly damp to prevent wrinkles.
• Smooth and fold or press with an iron if desired.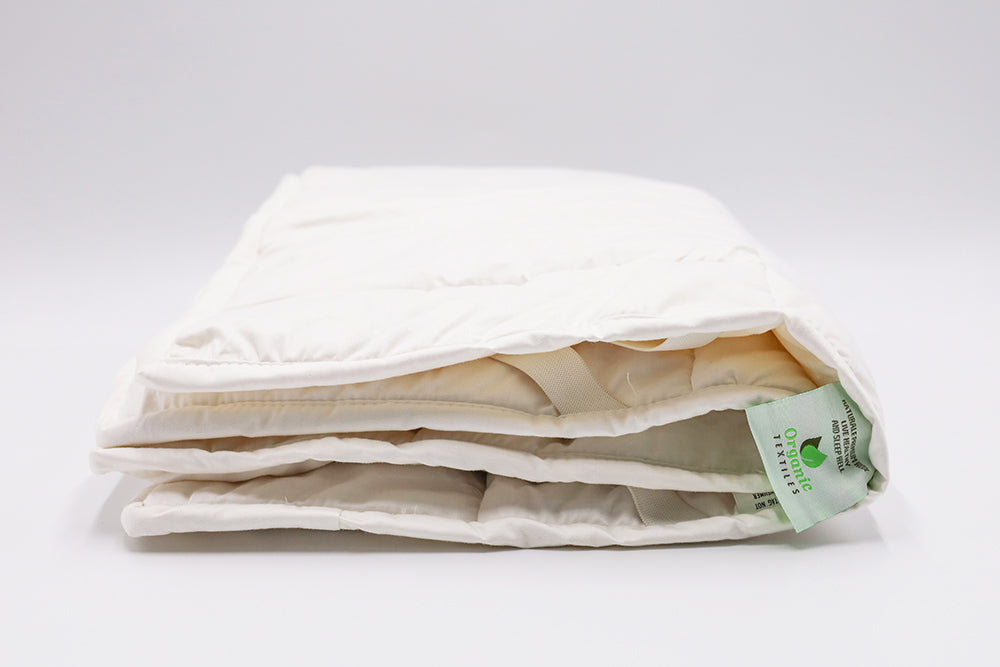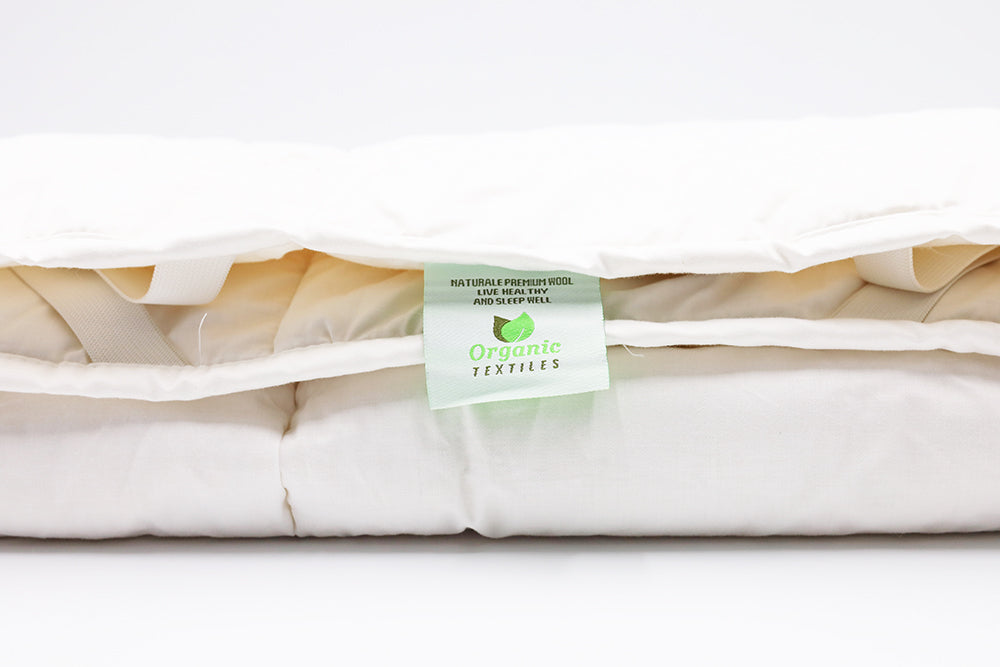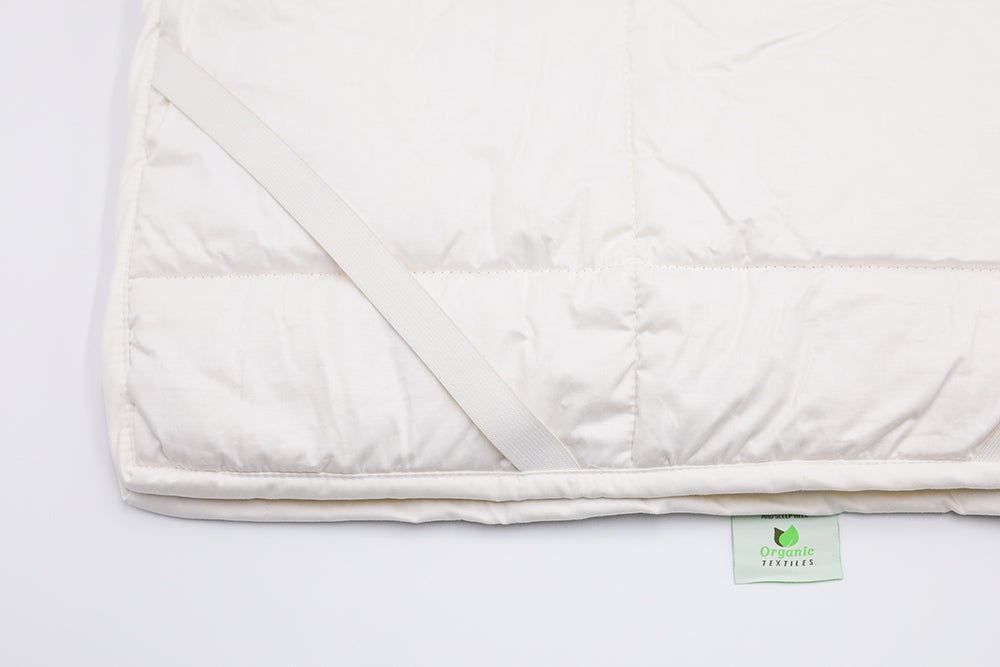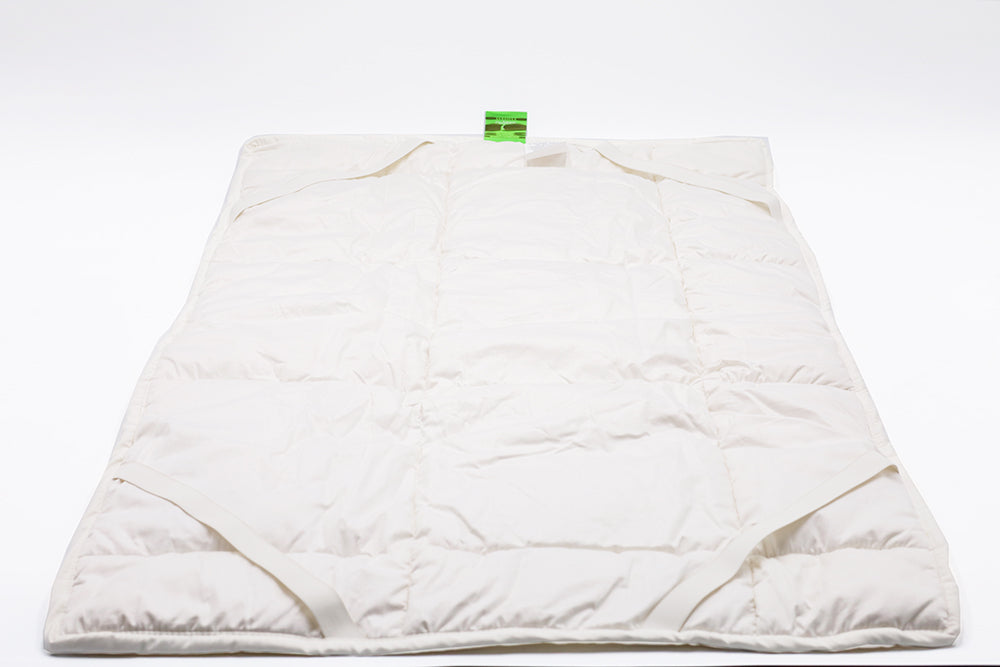 Live healthy, Sleep well.
We strive to provide our customers with Home Bedding products they can trust, while taking part in creating a Cleaner & Safer Environment for everyone.