Natural Kapok Pillow Covered with GOTS Certified Organic Cotton Cover
Regular price
Sale price
$97.98 USD
Unit price
per
Sale
Sold out
This natural kapok pillow is hand-tufted in California and filled with eco-friendly, hypoallergenic Kapok fiber derived from the Ceiba tree. The combination of natural kapok pillow fiber and organic cotton cover provides a comfortable and sustainable pillow option that's perfect for those who value a healthy, non-toxic sleep environment.
Quality: This natural kapok pillow is made with a GOTS certified removable organic cotton cover and an anti-itching heavy kapok filling that has long-lasting shape and can be added or removed.
Lifestyle: Our products are constructed with all-natural material free of toxic additives, it is suitable for family members of any age including kids with sensitive skin.
Design: Our kapok pillow is available in an array of sizes including travel, children's, standard, queen, and king to help you achieve relaxation in all environments.
GOTS Certified: Ensuring that individuals involved in making our products have fair wages, ethical living conditions, health benefits and overall concern for the environment and community
The kapok fiber provides a soft silky and supportive feel, while the organic cotton cover adds to the pillow's breathability and durability. Both kapok and organic cotton are renewable resources, making this type of pillow a more sustainable option than synthetic pillows.
For more about the material, check out our blog Kapok: the Silky Fiber.
Adjustable with side zipper to change volume and position of filling
Sizes:
 Travel Size - 12 x 16 x 4

 Children size - 20 x15 x4 

 Standard Size - 20 x 25 x 5

 Queen Size - 20 x 31 x 5

 King Size - 20 x 35 x 5
Ceiba Tree
Kapok is a vegetable-based fiber from the seed pods of the Kapok tree. Wild grown, the tree is naturally pest-free and thus, does not require pesticides. On top of being a lofty material, Kapok is hypoallergenic, water and mold resistant and quick drying.
Share
Return Policy

Exchange Policy
If you wish to exchange or upgrade to other products of the same value or higher value, please contact us within 30 days of receiving your product. For exchanges, we will cover the cost of return shipping as well as the shipping cost of the new item. You are eligible for one free exchange only. For a higher value upgrade, you will need to cover the price difference.

Return Policy
Your happiness and satisfaction are of the utmost importance to us. If you are in any way dissatisfied with our product, Organic Textiles gives all customers the chance to return their product.

We have a 30 day return policy, which means you have 30 days after receiving your item to request a return. To be eligible for a return, The return item must be NEW, or close to new like condition. We do not accept back USED or WASHED ITEMS. We do not accept returns after 30 days from the purchase date.

If returned damaged/stained/used/washed we will charge customer a fee accordingly.
The refund will be the item price minus any additional fees (if applicable).
Refused Delivery: If the customer refuses the delivery, the customer will be charged.

https://www.organictextiles.com/pages/return-exchange-policy
Care instructions

Care for Kapok Pillow

Washing the pillows can be a tedious process; however, the maximized longevity will be well worth the effort. Organic cotton fiber is an excellent choice for pillows. It is completely organic it has the ability to maintain its shape for long time with the proper care, and it's completely breathable. Try to minimize washing, frequently wash the pillowcase instead.

Here are some guidelines to follow when washing:

• Follow label instructions. It may specify only spot cleaning or dry cleaning.
• Avoid hot water and hot drying for an extended period. Hot water and hot air will accelerate this process, turning fibers lumpy. Longer drying cycle will be required to fluff up.
• Use large commercial size washers: 60 lbs are more to allow better water flow, preventing fiber lumping.
• Select wash with cold water.
• Use low temperature in large dryer.
• Ensure the pillows are tumbling constantly without obstruction. (Throw in a tennis ball)
• Avoid drying more than two pillows at a time.
• Avoid running mixed loads.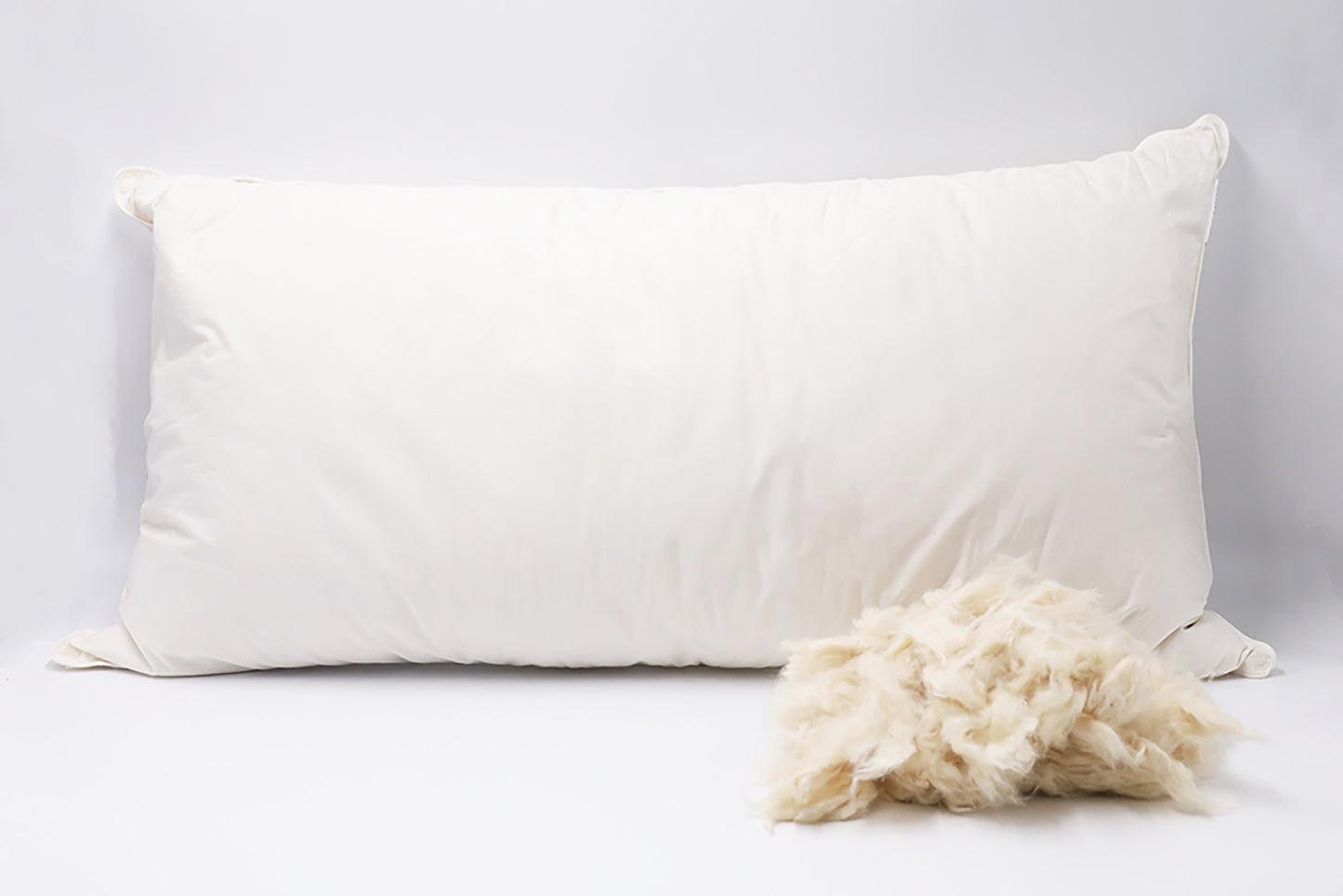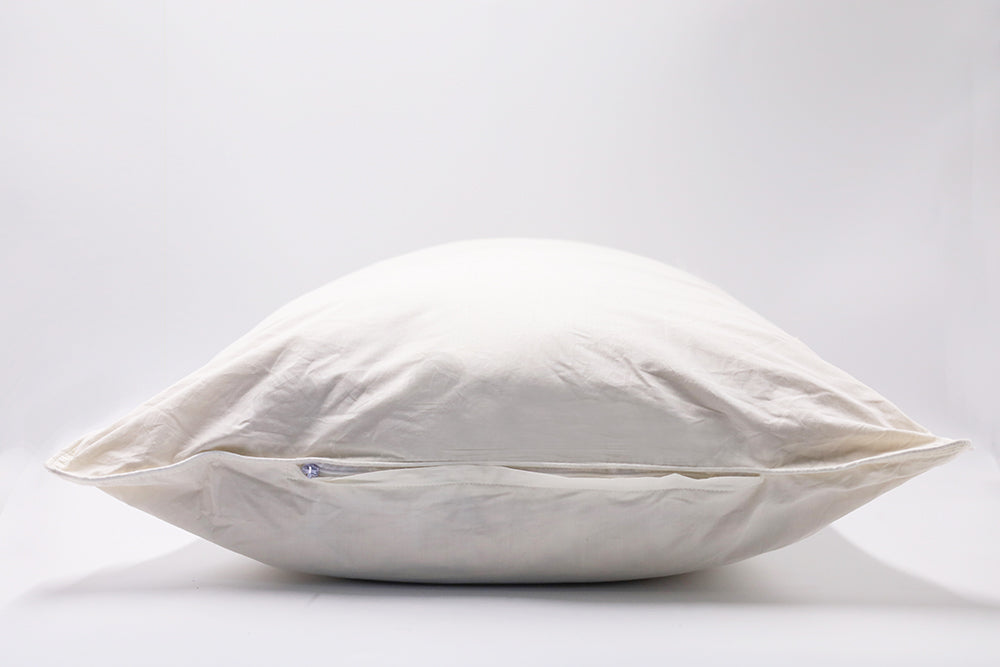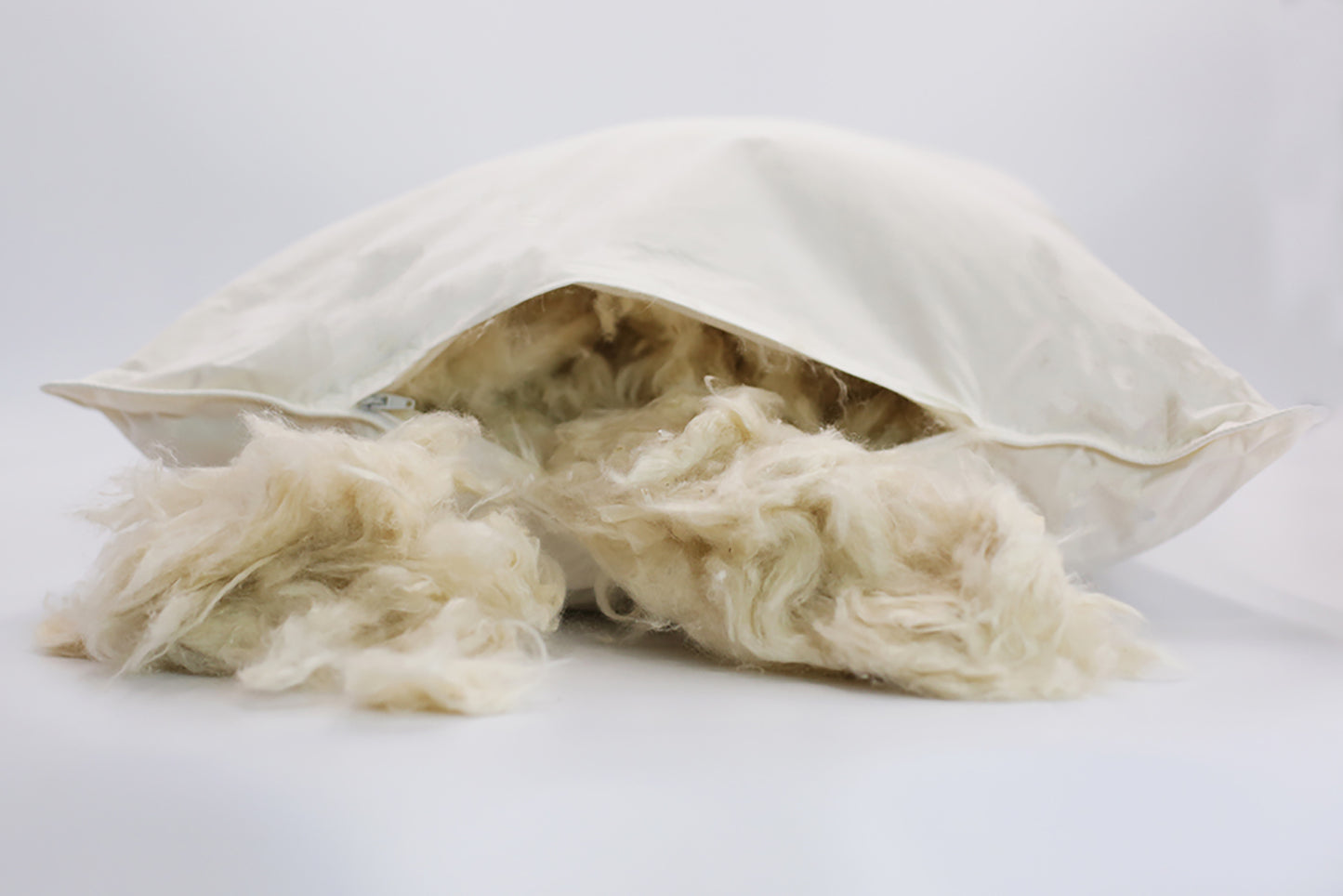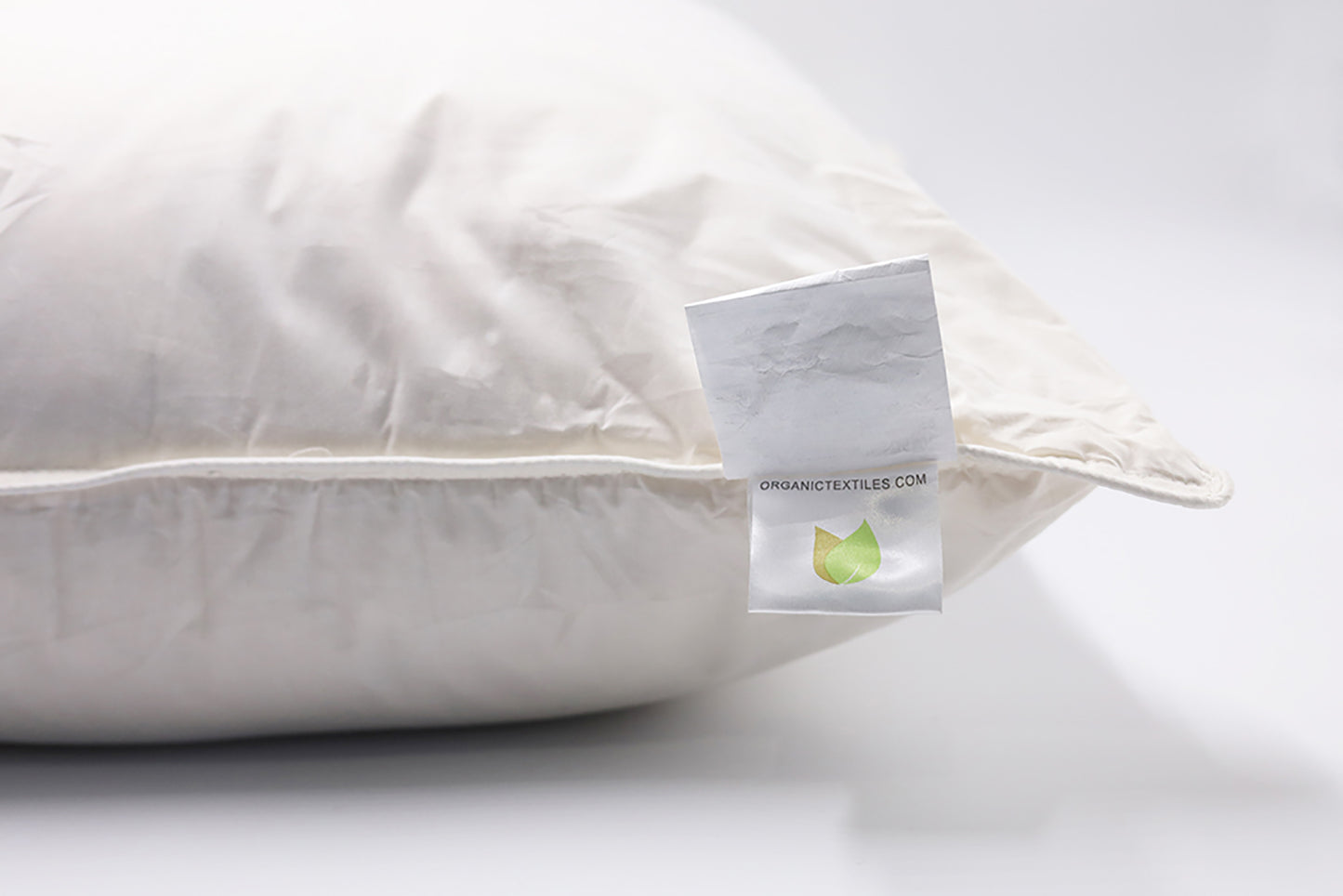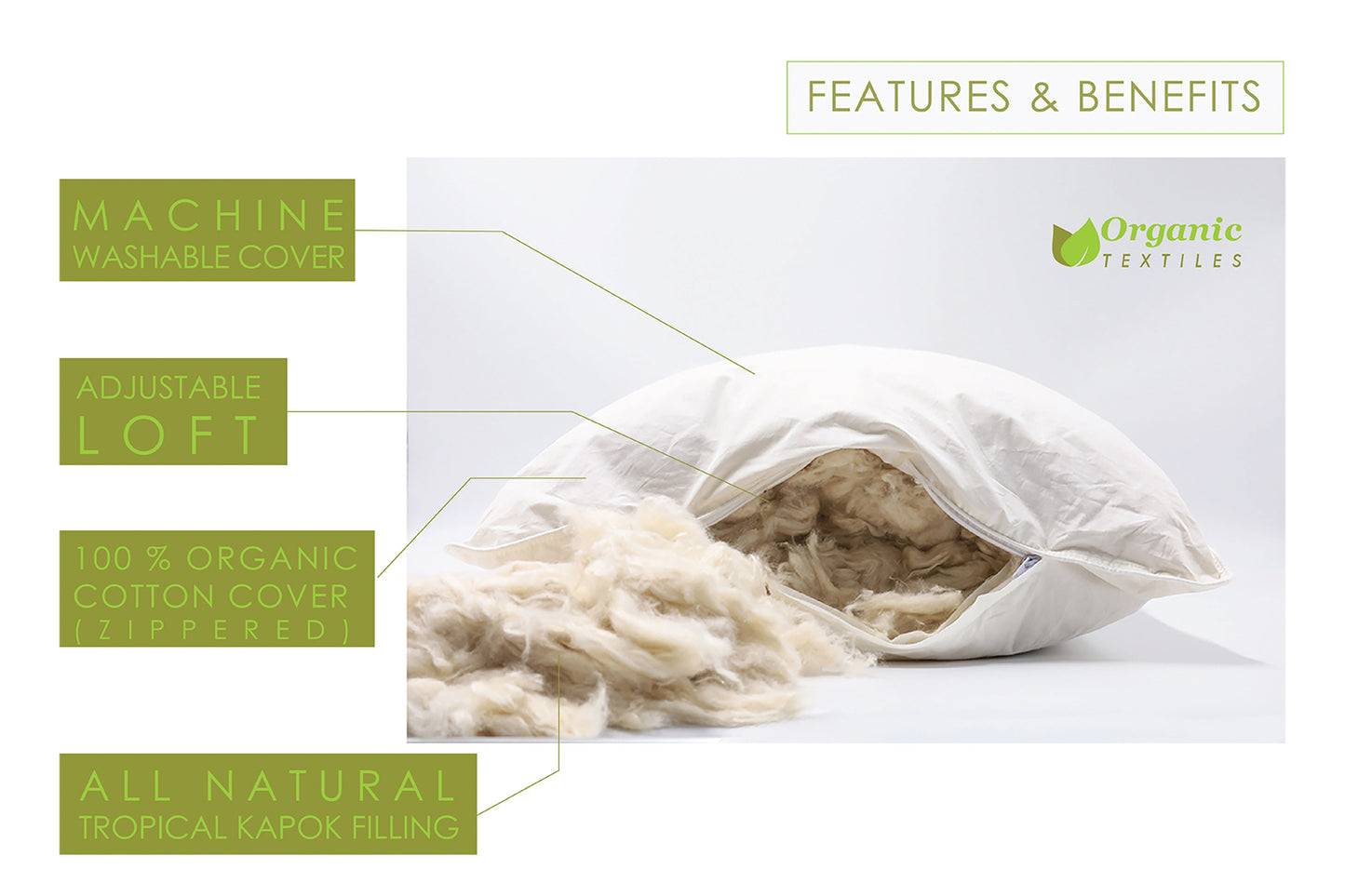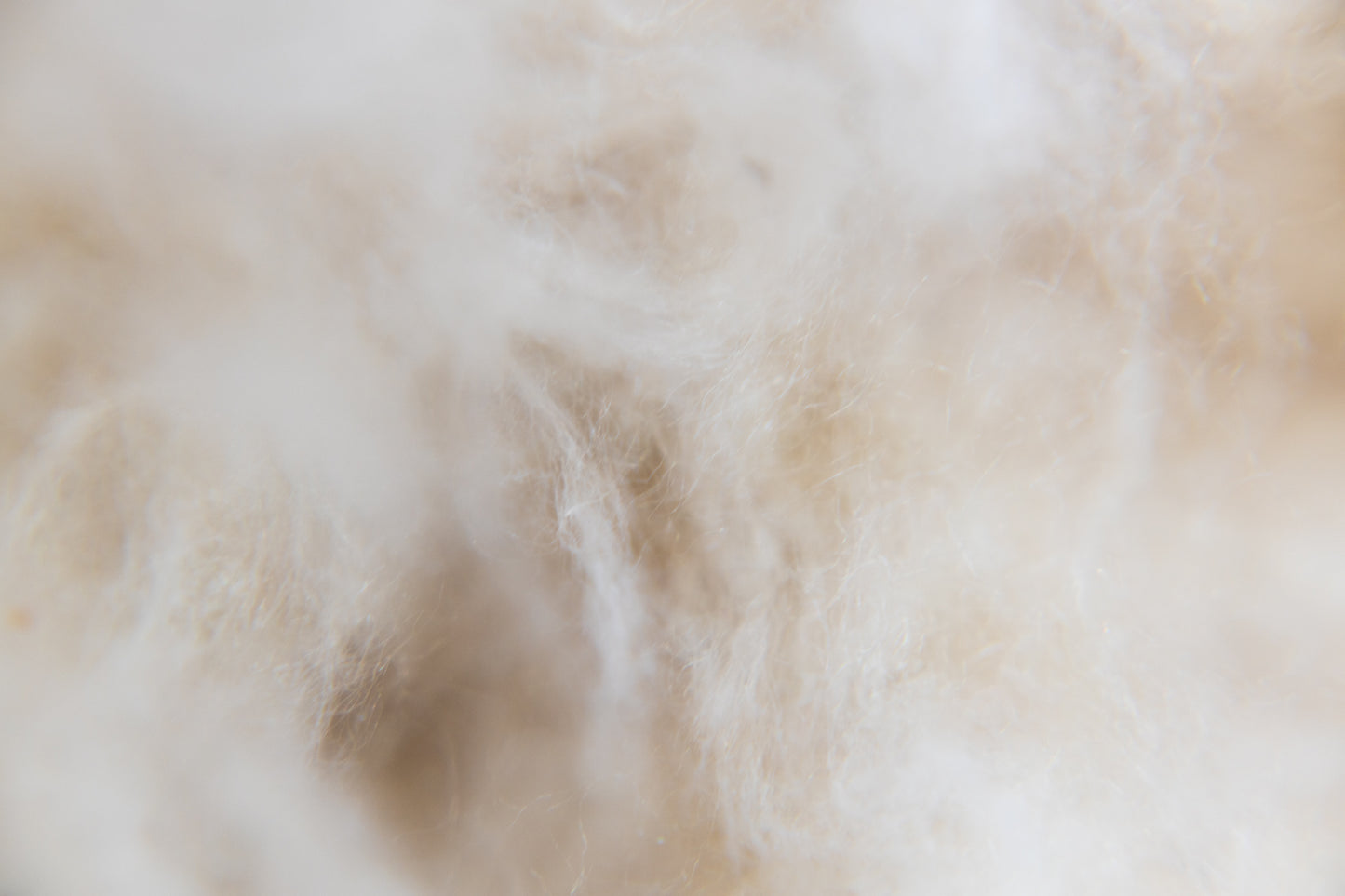 Live healthy, Sleep well.
We strive to provide our customers with Home Bedding products they can trust, while taking part in creating a Cleaner & Safer Environment for everyone.